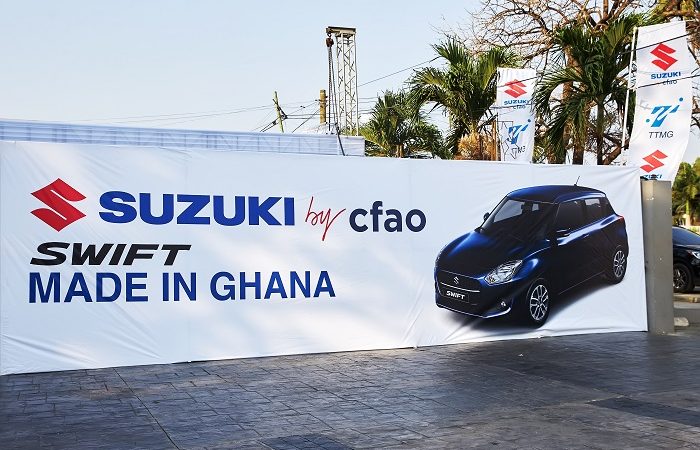 On January 30th, 2023, the first locally assembled Suzuki Swift vehicle in Ghana was commissioned in a grand ceremony at The Fitzgerald, Cantonments. The Suzuki Swift is a locally assembled vehicle by Toyota Tsusho Manufacturing Ghana Company Ltd (TTMG), based in Kpone, Tema.
Vehicle assembly in Ghana rides on the back of a Memorandum of Understanding on Cooperation in developing Ghana's automotive industry, signed between Toyota Tsusho Corporation (TTC) and the Government of Ghana.
With the introduction of the Ghana Automotive Development Policy, the Government of Ghana aims to expand the automotive industry and create new opportunities for skilled Ghanaians. The policy provides the necessary framework to establish assembly and manufacturing capacity in Ghana and to create a fully integrated and competitive industrial hub for automotive manufacturing in collaboration with the private sector – global, regional and domestic.
The Suzuki Swift is a subcompact car known for its fuel efficiency, affordable price, and fun-to-drive nature. In addition, the Swift is perfect for city driving as it has a tight turning circle, excellent visibility, and light controls. As a result, the Suzuki range in Ghana has demonstrated impressive growth in market share across various vehicle segments, with CFAO Ghana PLC recording a sale of 2900 units since its introduction in 2015.