Our history is closely connected to that of the continent. Since our creation in 1852, we have continuously adapted to changes in Africa's markets. We have honed unique expertise in each of our business lines by developing a raft of projects and launching a diverse range of activities.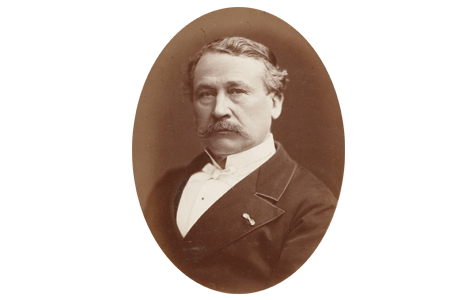 In 1852, Charles-Auguste Verminck sets up Établissements Verminck, based in Côte d'Ivoire, Sierra Leone and Senegal, trading mainly in cocoa, peanuts, soap and rubber. Établissements Verminck is gradually transformed by the growth of new businesses and undergoes a number of name changes. It eventually takes on its current name, CFAO, in 1887.
A flying start for automobiles
CFAO launches its automotive business in 1913 and becomes the first Ford dealer to distribute the iconic Model T in Africa.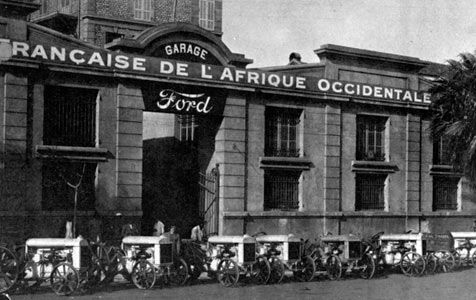 The decade also brings CFAO's first OTIS partnership in Nigeria.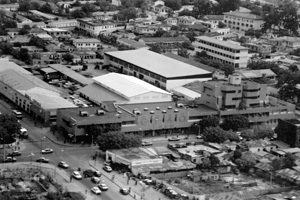 CFAO expands the range of products it provides through its 400 trading posts. The Group is already investing in local production of beer and spirits through breweries in Nigeria, Côte d'Ivoire and Senegal.
The transition toward self-service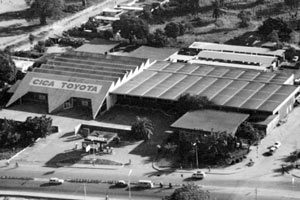 The 1960s are a time of sharp automotive industry growth. Business is buoyed by new relations with Japanese automakers including Toyota, Isuzu and Subaru, along with the roll-out of multi-brand distribution through CFAO dealerships.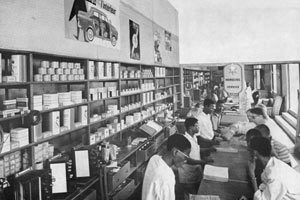 CFAO's traditional outlets are converted into a huge self-service shopping arcade in Abidjan, called Galeries Louis Barthe. Others follow, based on the same model, in Guinea, Cameroon, Liberia and Ghana.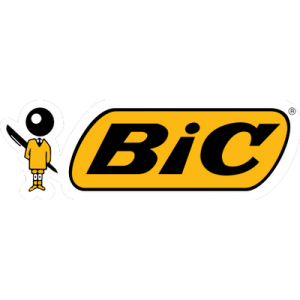 The Group diversifies into the plastics industry with its first NIPEN and MIPA manufacturing sites, which make and distribute BIC® pens and razors throughout West Africa. CFAO meanwhile strengthens its position in the automotive industry with new sites in East Africa and French overseas territories. CFAO, part of the international Kering Group
The Pinault Group (later to become Pinault Printemps Redoute, PPR, then Kering) acquires a 20% stake in CFAO. It refocuses CFAO's businesses on distribution in Africa and French overseas territories.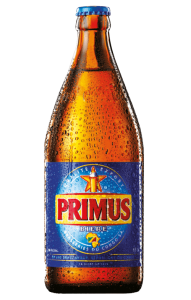 The Group sets up a joint venture with Heineken to manage their first breweries in the Congo under the name BRASCO.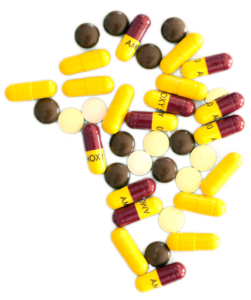 Acquisition of Eurapharma
CFAO buys SCOA, its traditional rival in distribution and a pharma leader in West Africa. The Eurapharma subsidiary, established in 1991, is successfully incorporated into the Group's other businesses.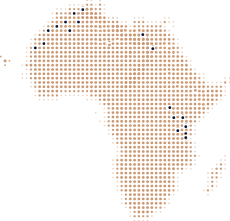 The Group continues its geographic expansion in East Africa and the Maghreb.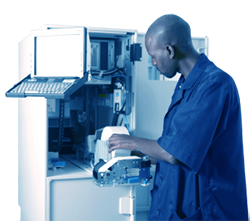 Creation of CFAO Technologies, a business dedicated to New Information & Communication Technologies (NICT).

60% of CFAO's capital is listed on the Paris stock exchange.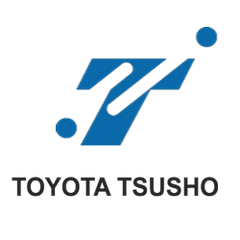 Toyota Tsusho Corporation (TTC), acquires a 97% stake in CFAO.

Acquisition of Missionpharma which is one of the world's leading suppliers of medicines, medical consumables, hospital equipment and medical kits for the benefit of the African population.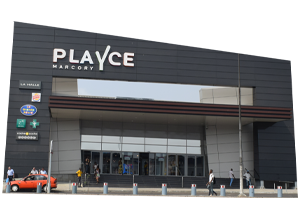 Launch of the division and the first PlaYce shopping centre in Abidjan.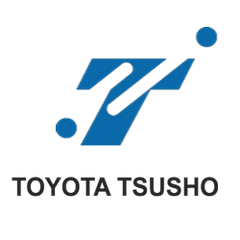 CFAO is delisted and becomes a wholly owned subsidiary of TTC.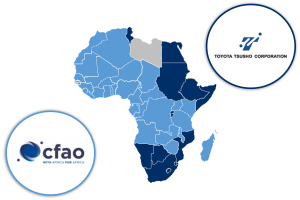 In March 2017, CFAO takes over all TTC assets in Africa. This expands the Group's scope to include new sectors such as energy, agribusiness and automotive production support. CFAO also obtained the distribution of the Toyota brand in 8 new East African countries.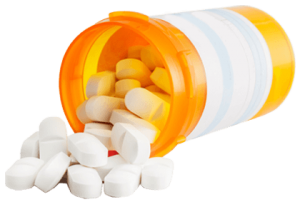 Acquisition of 51% of Maphar in Morocco ( medicine production) in partnership with Sanofi.

Launch of the Brassivoire brewery in Côte d'Ivoire.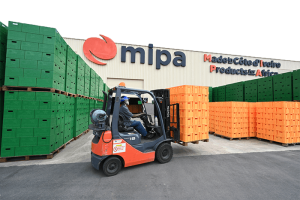 Opening of the Multi Purpose Factory (MPF) in Côte d'Ivoire.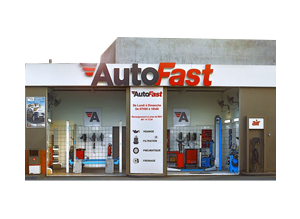 Total opens its network of service stations to CFAO to deploy its expertise through the opening of AutoFast branded maintenance and repair center franchises.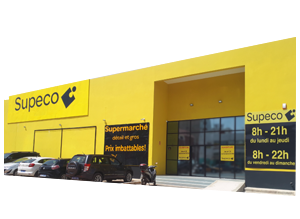 Thanks to the partnership between Carrefour and CFAO in sub-Saharan Africa, Senegal was the first country to welcome three new Supeco outlets in 2019: El Mansour, Grand Yoff and Golf.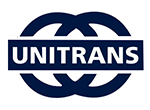 The CFAO Group acquires Unitrans Motors Group, since renamed CFAO South Africa, which operates one of the largest car dealership networks in South Africa, with 100 dealerships for a range of OEMs.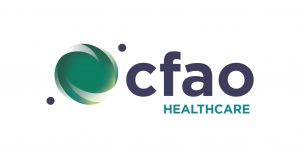 Penetration in the healthcare sector
A majority shareholder in the Group since 2012, Toyota Tsusho Corporation (TTC) cements its natural alliance with CFAO in 2016. A year later, CFAO becomes the corporation's African division and its platform for business development on the continent. The new entity adds to existing divisions covering automotive, metals, chemicals & electronics and more.
Backed by TTC's African assets, CFAO expands into new regions, including South Africa, and incorporates new business lines such as manufacturing, energy and agribusiness. CFAO and TTC continue to pool their expertise to meet new challenges in Africa by drawing on their synergistic culture and long-term outlook.