On Thursday 15 June, CFAO took part for the second year running in the Course des héros at the Domaine de Saint-Cloud.
73 employees from France ran or walked in aid of the NGO ALIMA – The Alliance for International Medical Action.
United around the values of commitment and solidarity, CFAO was also awarded the Super Hero prize for the best mobilisation of the event. Well done to all the participants!
Since 2021, CFAO has been a partner of ALIMA, a humanitarian health NGO, present in 14 countries in Africa, which aims to care for the most vulnerable populations on the African continent.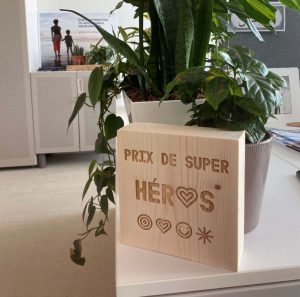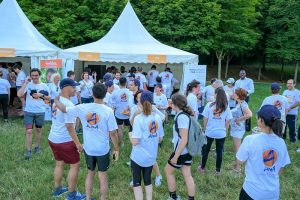 Super Heroe prize – Employees from France at the CFAO stand