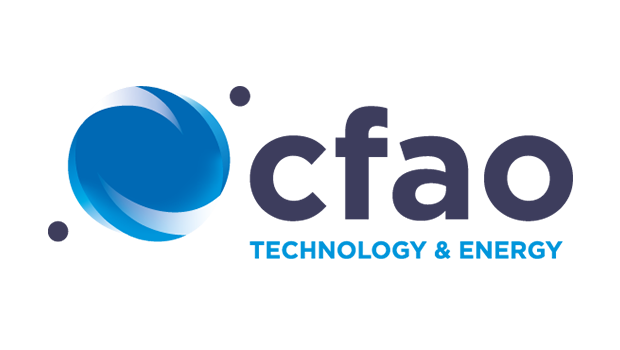 CFAO Technology & Energy (CFAO T&E), a division of the CFAO Group that develops high value-added services in Africa in the field of technological infrastructure…
PRESS RELEASE
CFAO TECHNOLOGY & ENERGY SETS UP ITS HEAD OFFICE IN AFRICA,
CLOSE TO ITS CUSTOMERS, SUPPORTING THE CONTINENT'S DIGITAL AND ENERGY TRANSITION.
Dakar, 15th of January 2020 –CFAO Technology & Energy (CFAO T&E), a division of the CFAO Group that develops high value-added services in Africa in the field of technological infrastructure, lifts and BtoB energy, today announced the reorganisation of its African activities.
The division's head office is now located in Senegal from where it will oversee activities in three regional centres in Senegal, Cameroon and Côte d'Ivoire, thereby pooling management functions. This regional approach to markets enables CFAO T&E to operate as closely as possible to its customers in Africa and to better support pan-African projects. Algeria and Nigeria, given their market size, remain independent organisations.
To complement this new set-up, the company has also announced the establishment of a Shared Services Centre (SSC) in Abidjan (Côte d'Ivoire), a one-stop customer service point and guarantor of its quality pan-African services.
Describing the company's reorganisation, Alexis MADRANGE, CEO of CFAO Technology & Energy said "Africa's digital and energy transition ecosystem is now developing from within the continent. The players, decision-making centres and entrepreneurs are firmly rooted in Africa. This local presence provides them with fertile ground for innovation to develop new pan-African value chains. Our new set-up, with all strategic functions based in Africa, is part of our desire to co-construct solutions with our clients and to offer a unified governance of our pan-African services".