Headquartered on the continent in Abidjan, we offer highly effective, innovative services for companies and organisations in the public and private sectors, delivering expertise in three key areas: Information & Communication Technologies (ICT) and Cybersecurity, Lift and Energy. Our goal is to help our customers in Africa implement their energy transition and digital transformation.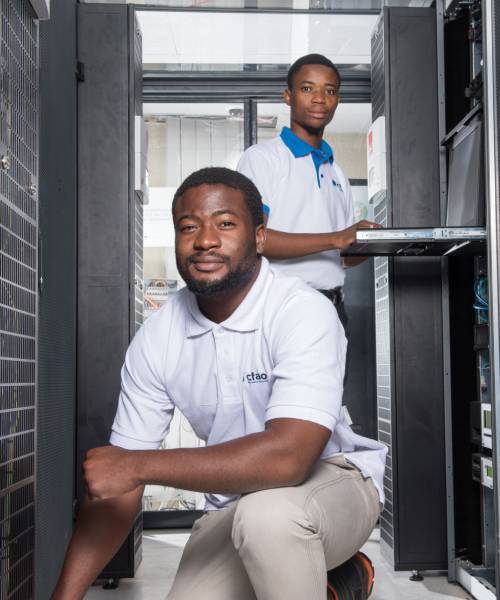 ICT: Information & Communication Technologies, Cybersecurity
Our teams' expertise allows us to design innovative solutions for IT infrastructure, networks & communications, user environments, applications, and more. Examples include handling installation and maintenance projects for data centres, computer systems and printers as well as cybersecurity. We have almost 20 years' experience in delivering quality services, underpinned by our meticulous approach, close working relationships with our customers, a service-oriented culture, and our commitment to service-level agreements (SLAs).
175
engineers certified by leading technological firms such as Cisco, Dell, IBM, Microsoft, Oracle, and more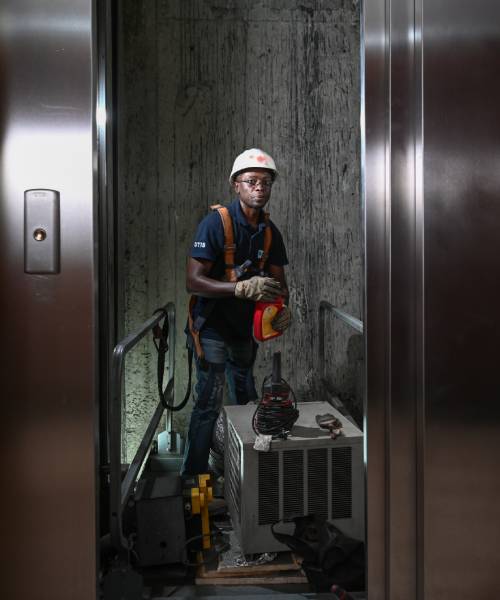 Lift: Installation and multi-brand lift maintenance
CFAO Technology & Energy is a key player in the African lifts market and has partnered with OTIS for over 60 years. We install OTIS systems in 19 West African countries, and provide vertical transport servicing solutions for lifts made by OTIS and other companies. We draw on the complementarity of our ICT and Energy activities to offer energy-self-sufficient devices and connect them to our supervision centre.
300
technicians certified by OTIS teams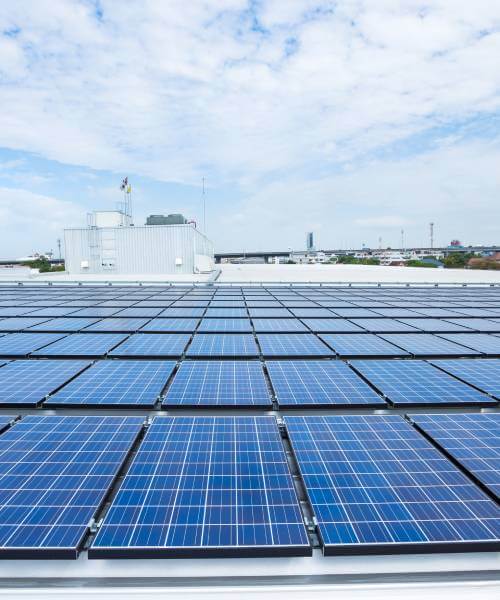 Energy: "Solar for Savings" projects for SMEs
Our local teams offer solutions ranging from energy audits to solar power generation. We work with our customers to enhance their energy self-sufficiency and reduce their ecological footprint. We also offer turnkey solutions including maintenance and financing to provide a comprehensive customer service.
Synergy that makes all the difference
CFAO Technology & Energy leverages the complementary nature of its three business activities to rise to the challenges faced by its customers across Africa. We offer integrated solutions for the management of smart buildings combining new technologies, movings, new energy sources (IoT, security, elevators, solar panels).
A shared service center offering a 24/7 call service in French and English. The SSC offers unique supervision services that rely on quality support and guarantees appropriate responses to customers. Contact us: hotline.cfaote@cfao.com
CFAO Technology & Energy was a key partner in the project to build the new city of Diamniadio in Senegal, where 12 government buildings and ministries were equipped with 18 next-generation OTIS lifts and a complete ICT network.