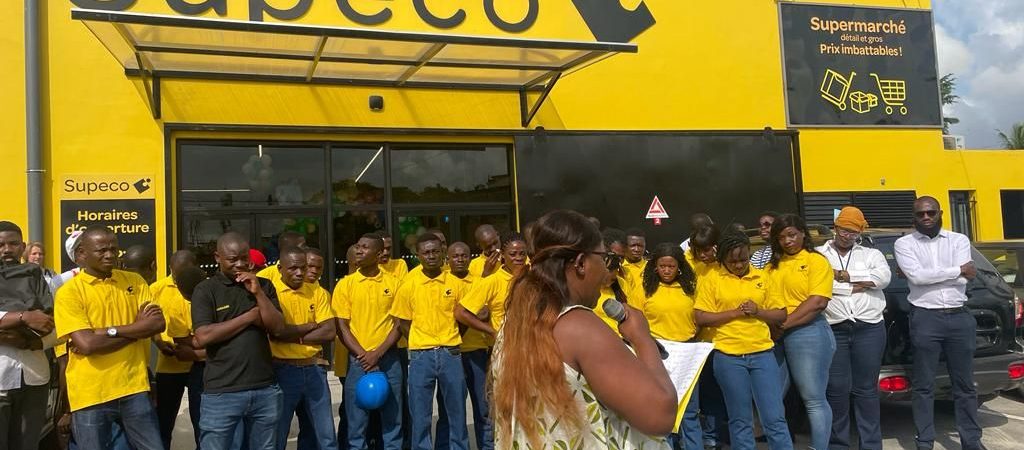 In Yopougon, on 9 March 2023, the brand with the best prices in its market opens a sixth Supeco in Côte d'Ivoire. It is located on the road to the Cité Verte in Abidjan in the Yopougon district.
With a retail area of 750 m², Supéco Cité verte was built by CFAO Consumer Retail on a 2,000 m² plot.
In line with International standards, the low-cost supermarket offers almost 4500 items and a wide range of products necessary for everyday life in a comfortable environment where everyone will enjoy shopping.
"The Supeco concept is based on a programme of maximum savings in shop layout, logistics and marketing. All the savings made are taken into account in the selling prices, to the benefit of the purchasing power, which enables Supeco to display the lowest prices on the market. Moreover, even if we offer unbeatable prices per unit, we also sell products by lot or package for even more attractiveness.